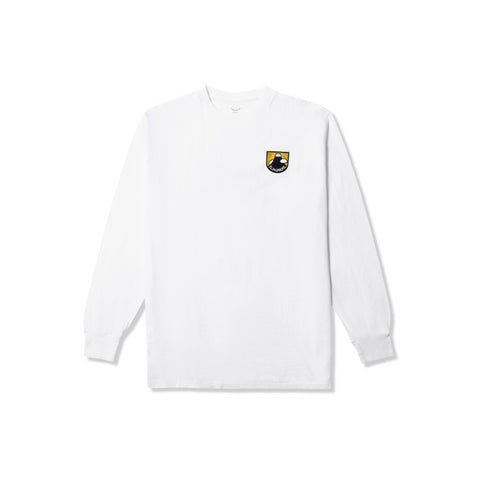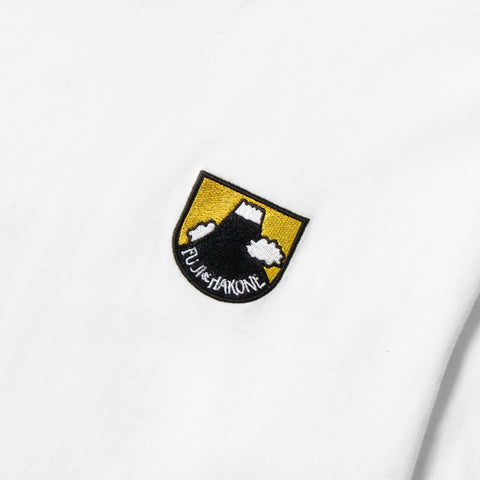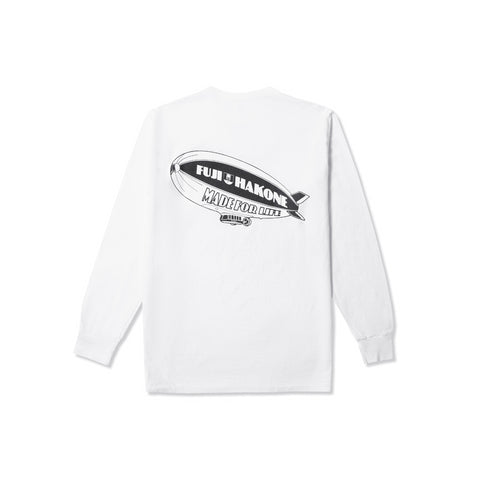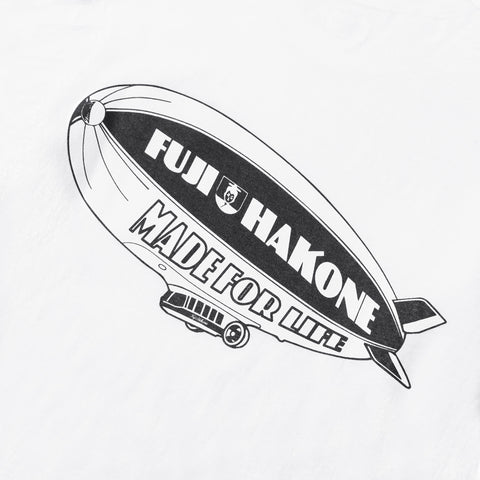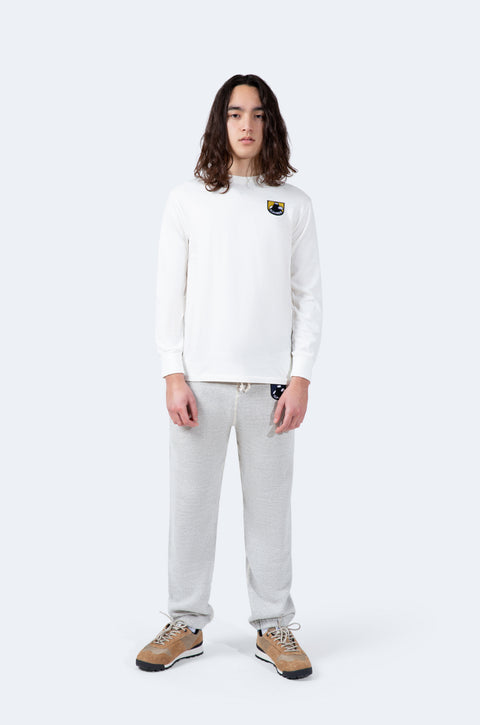 'Made for Life' Basic T-Shirt
Lightweight long sleeve
Off-white
100% cotton
No-side seams
Taped neck and shoulder seams
Fits true to size
Made in Japan
Machine wash cold and hang to dry

Model wears size M
Sizing
please note: jersey will form to your body and develop an ideal fit with regular wear
About the fabric
Our products are made (by highly skilled craftspeople) in Japan using durable fabrics woven by the historic and iconic Loopwheel machines - a key part of Japanese clothing culture and commitment to excellence. 
Loopwheel manufacturing is a delicate, vintage process that gives the fabric its superior texture, long lasting quality, and a boxy fit. 
We manufacture our Loopwheel garments in Wakayama, Japan, alongside other famously known, premium factories. We're preserving ancient Japanese craftsmanship while maintaining streetwear style through a modern, global lens.